Frida the 13th Sticker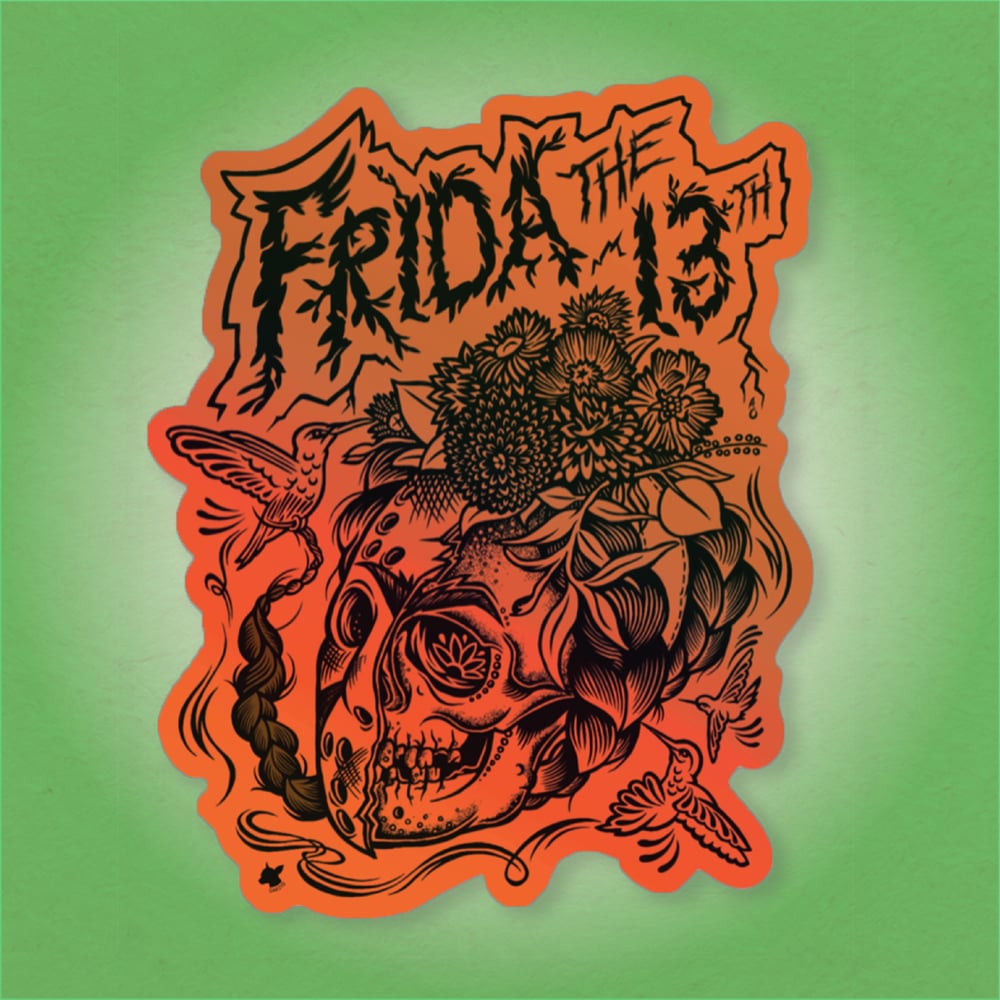 Frida the 13th. Yes! It's the Frida the 13th artwork featured on our tees. And don't forget...Every day is KahloWeen.
4" tall , holographic (the shimmer is hard to capture in picture...just like a certain killer ;) These vinyl stickers are weather rated for indoor/outdoor use.